Announcements
Share information with the whole organization at once to ensure that everyone remains on the same page.
GET A FREE TRIAL
One-way announcements are the perfect way to make sure the entire team stays up-to-date on the latest information.
Keep Everyone in the Loop
Share relevant information with all team members at the same time through one-way announcements.
Push Out One-Way Announcements
Make sure your team members have access to the latest data about events, updates, changes, and anything else they need to know to be successful.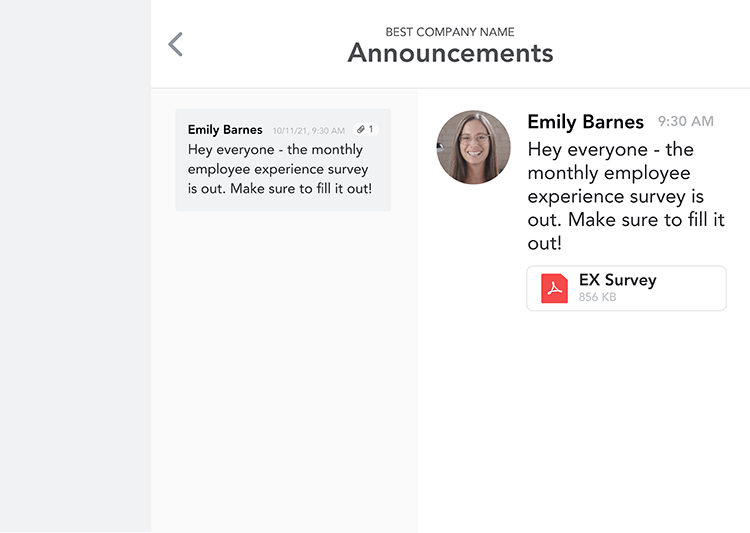 Try Pronto for Free
See it in action as you experience firsthand how you can connect and engage the members of your team as never before.