Get Connected.
Pronto instantly connects people so your entire company can learn faster, work smarter, and communicate seamlessly.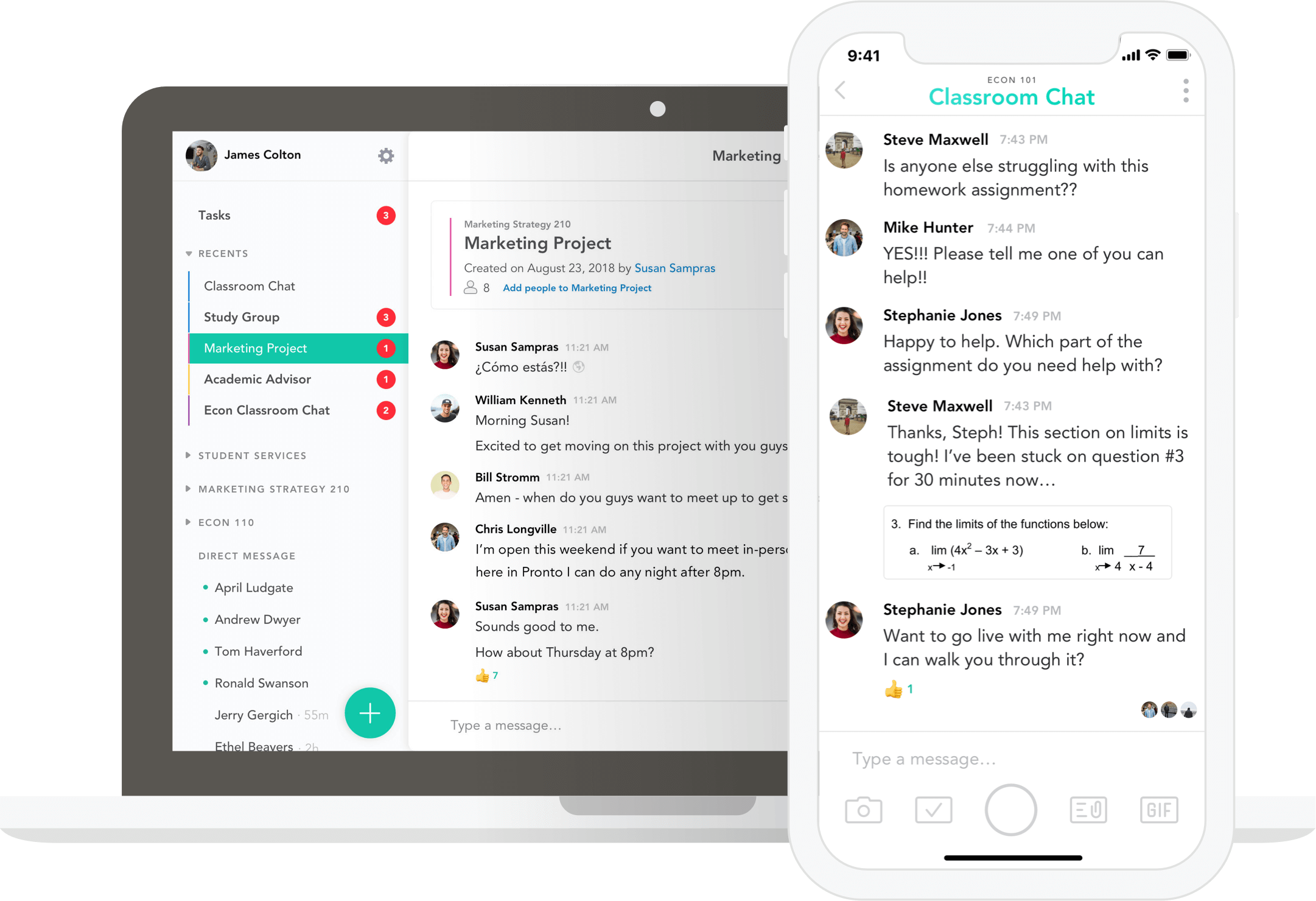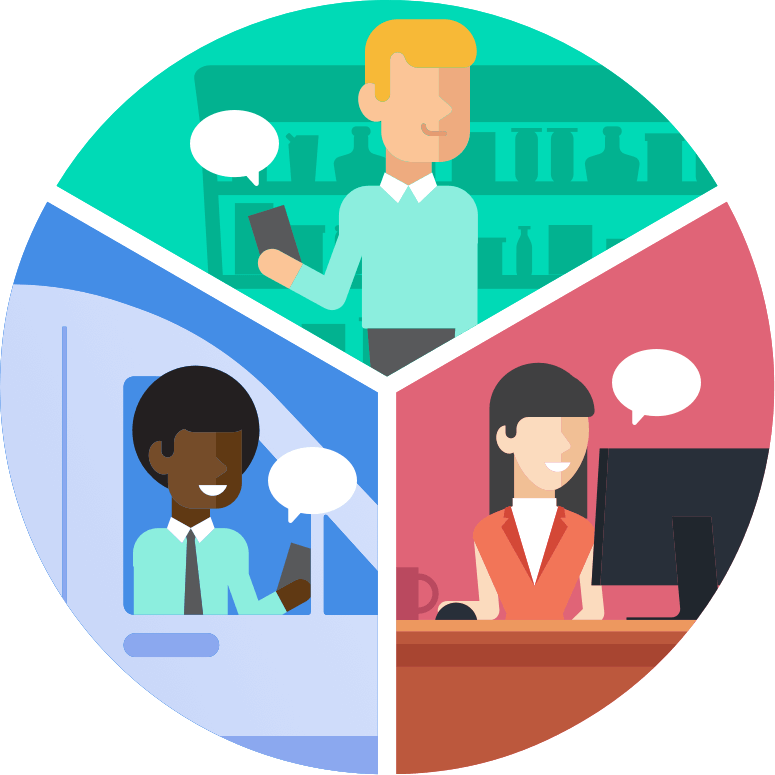 Real-time Chat
Ditch email, radios, and paper and connect with coworkers or anyone else across your business through real-time text messaging.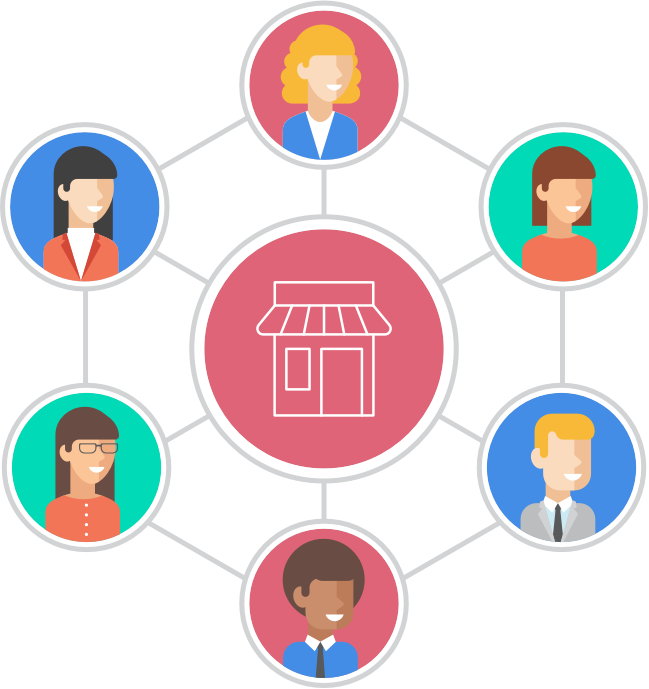 Turnkey Onboarding
Pronto integrates with employee rostering systems to intelligently and automatically assign each member of your team to relevant group chats for each functional area and project. No manual user auditing required.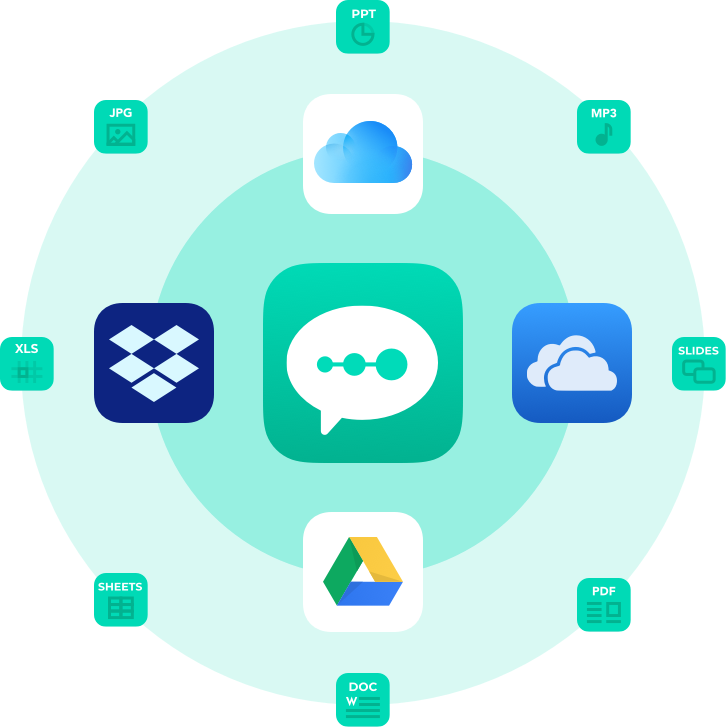 File Sharing & Storage
Share any file type—documents, spreadsheets, slideshows, photos, videos, and more. All files stored in Pronto stay in Pronto for easy retrieval with no storage limits. Pronto integrates with all reputable cloud storage repositories, including Dropbox, OneDrive, iCloud, and Google Drive.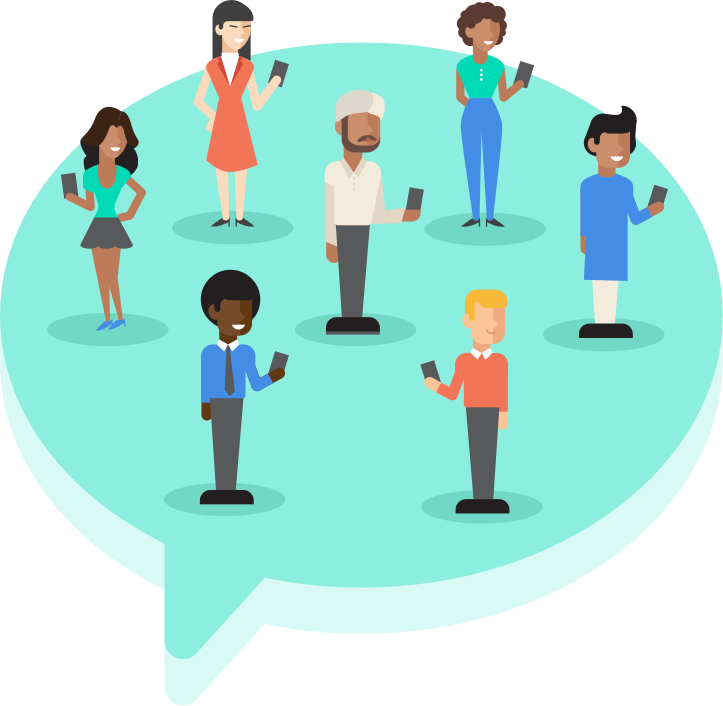 Privacy & Accessibility
Pronto is committed to maintaining best-in-class accessibility standards. Pronto is equipped with screen readers, dynamic text, and more. Additionally, Pronto runs on over 10,000 unique mobile device types and is both WCAG 2.0 AA compliant.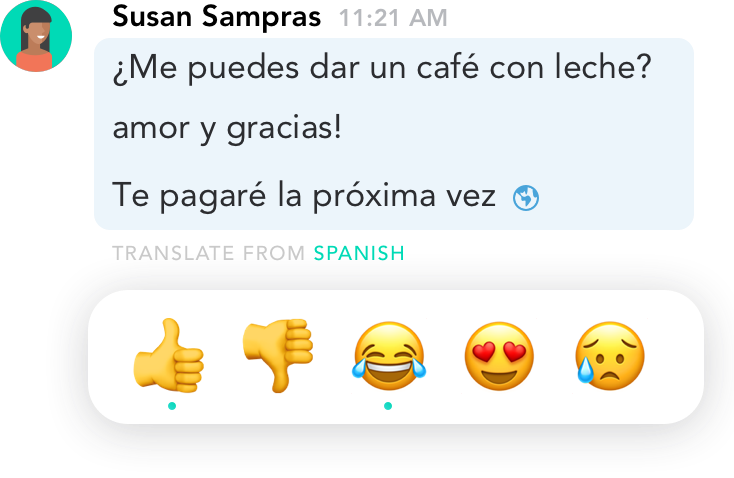 Message Translation
Level the playing field. Pronto gives everyone a voice by allowing them to confidently send messages in their native language while Pronto automatically translates those messages into the recipient's native or preferred language.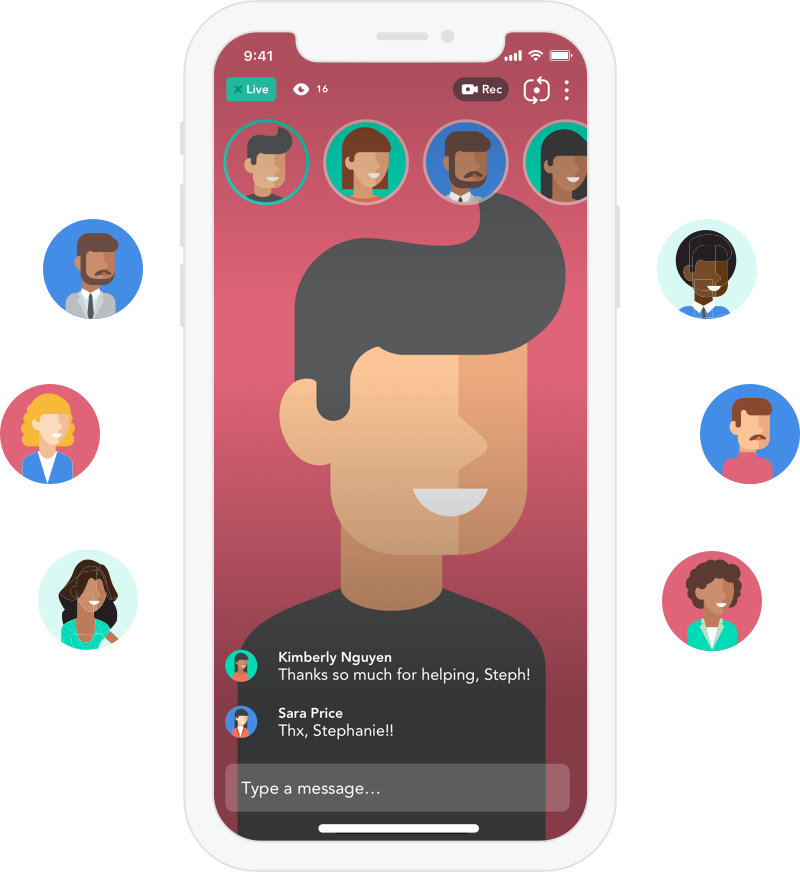 Group Video Chat
Chat via live video with up to 10 people simultaneously or broadcast live video to up to 400 people, and record your video sessions for replay. Perfect for remote team meetings, 1:1 interviews, or any time you're craving face-to-face interaction.
Task Management
Keeps employees organized and accountable by giving you a digital checklist of important tasks. Tasks allows you to create reminders for yourself or others in your groups—attach files, photos, or videos and assign due dates with auto-reminders for each task.
01
I've been a GM for Hiltons and Marriotts for 15 years. Communication is key in guest satisfaction and even in employee satisfaction and retention. I love when technology can add to guest experiences. Pronto has been the answer for us.
GM Fairfield Inn & Suites
02
We have been using Pronto for over a year now, and honestly, my entire staff is addicted to it. Along the way we have tried other apps… I am so glad we've stayed with Pronto.
GM, SpringHill Suites
03
We have seen a 45% reduction in guest response times since deploying Pronto. Getting rid of bulkly and noisy radios was welcomed news for our staff. Pronto has been so much better because we can now share much more detailed information than we ever could over radios.
GM, Courtyard Marriott
04
Thanks to the message translation feature, our Spanish-speaking housekeepers are now engaging our engineering staff with work orders on a much more frequent basis. Having team members who once could not confidently communicate has been invaluable! It's great for morale, team building, and often those team members with language barriers have valuable feedback that can have a positive impact on operations.
Housekeeping Manager, Residence Inn
05
Pronto has strengthened our entire team. My associates use it as a way to recognize their teammates and provide inspirational messages. If in doubt about what's going on, just take a look at Pronto.
Store Manager, Walmart
06
Mentor circles are better with Pronto. Leaders can reach out to anyone on the team without needing their mobile phone number. Also, Pronto allows me to literally see who has received the messages I send. This has dramatically improved accountability.
Store Manager, Walmart