Share information with the whole organization at once to ensure that everyone remains on the same page.
GET A FREE TRIAL
Our one-way Announcements feature is the perfect way to keep your team aligned, up-to-date, and more connected than ever. 
Share information with the entire organization or target specific groups or individuals, letting you right-size every update.
Organizational Alignment is Just an Announcement Away
Ensure your team members have access to the latest information on events, updates, changes, and anything else they need to know to be successful and connected.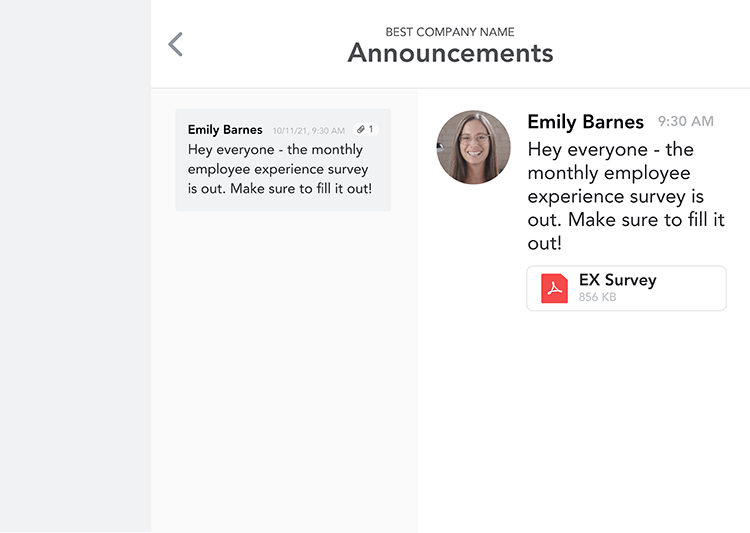 Try Pronto for Free
Experience the power of Pronto and see the kind of engagement and connection your team is truly capable of!