Take your meetings virtual so that everyone can join from wherever they are.
GET A FREE TRIAL
Keeping your team members connected through a sense of community has never been more important. Communicate and collaborate in real-time—with a human touch—from anywhere with Pronto's virtual meetings.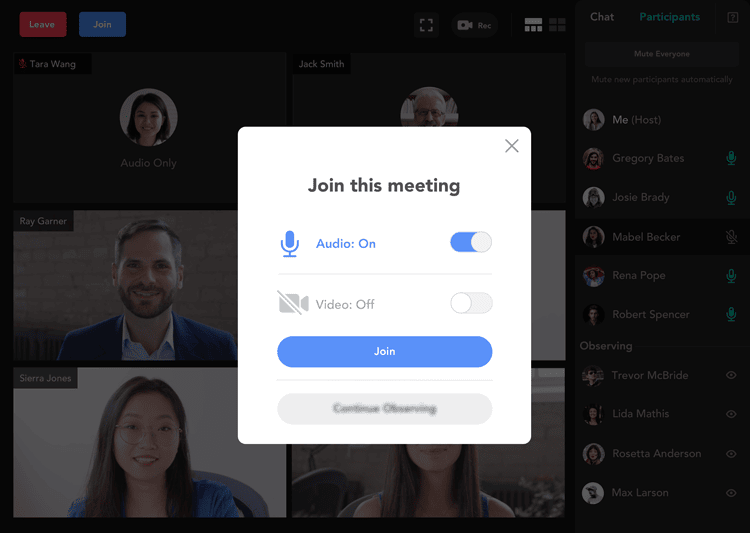 Faces or Voices: You have Choices!
Participants can choose whether to connect via video, or audio-only. You can have up to 20 meeting participants with real-time streaming video.
If your meeting requires a larger group, you can have up to 400 observers building understanding and connecting with your participants.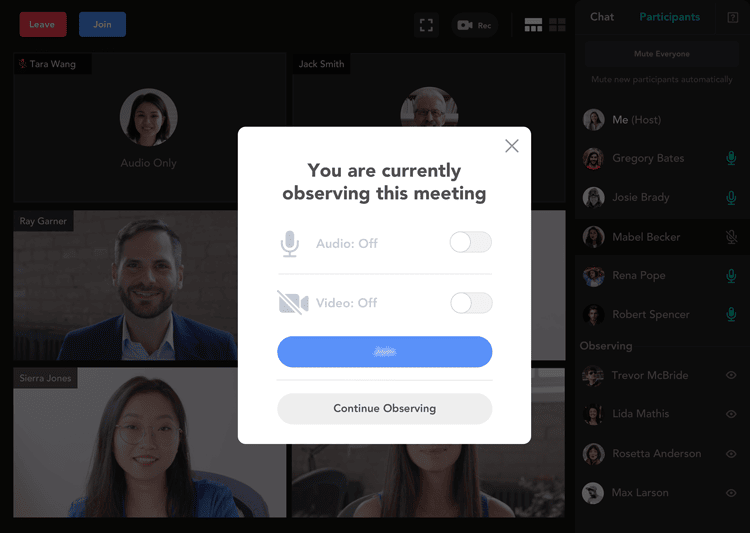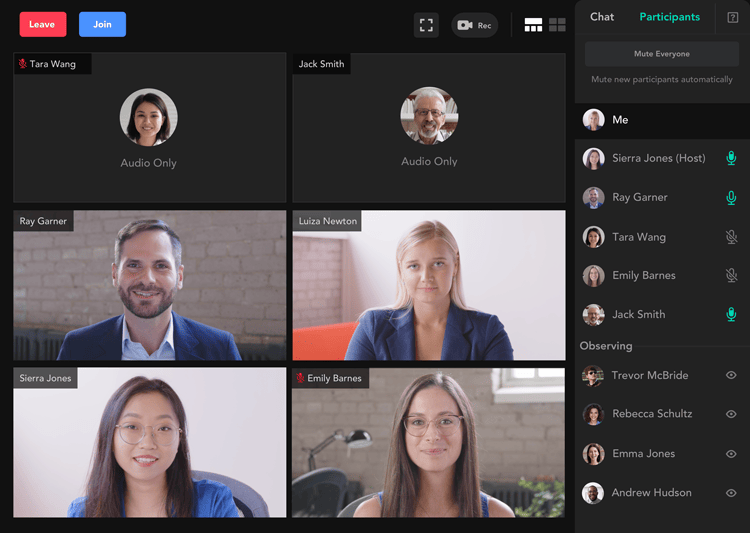 Meetings are built right into Pronto, so your people never have to leave their flow of chats, announcements, and direct messages.
Missed the meeting? No, you didn't! With Pronto, every meeting is automatically saved for future viewing, with the chat stream ongoing to extend connection and collaboration.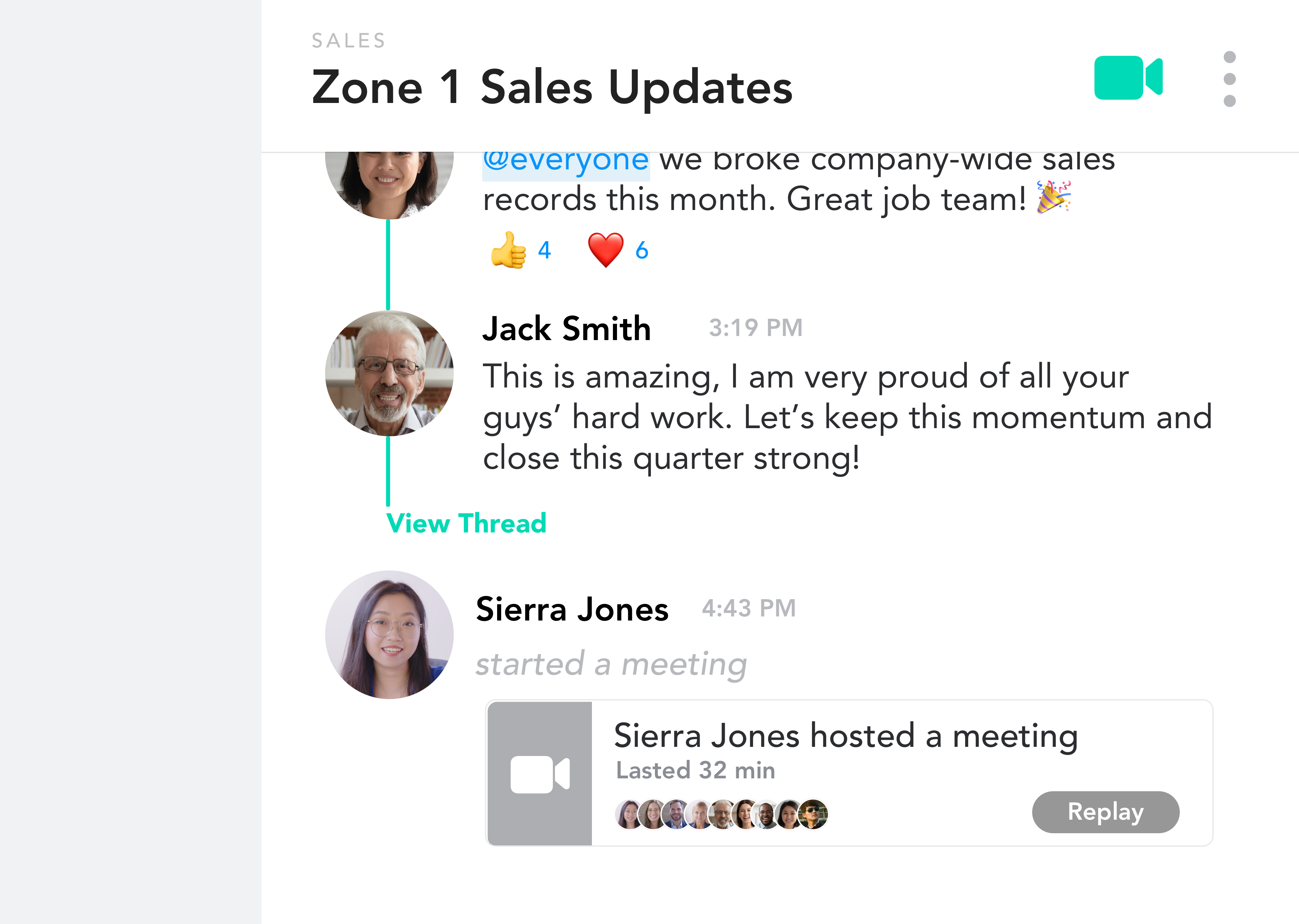 Try Pronto for Free
Experience the power of Pronto and see the kind of engagement and connection your team is truly capable of!