Keep track of important information within your communications and keep up with what you need quickly, easily, and effectively.
GET A FREE TRIAL
Find What You Need,
When You Need It
Tired of digging through messages and files? Our sophisticated search tool makes the information you need just a click away!
Smart and Intuitive—Just Like You!
Our Search feature is easy to use and simple to understand. No more wasting time searching for the info you need.
Retrieve Past Information
You don't remember the exact information you're looking for, but you remember enough—and Search can help bring it back to your fingertips.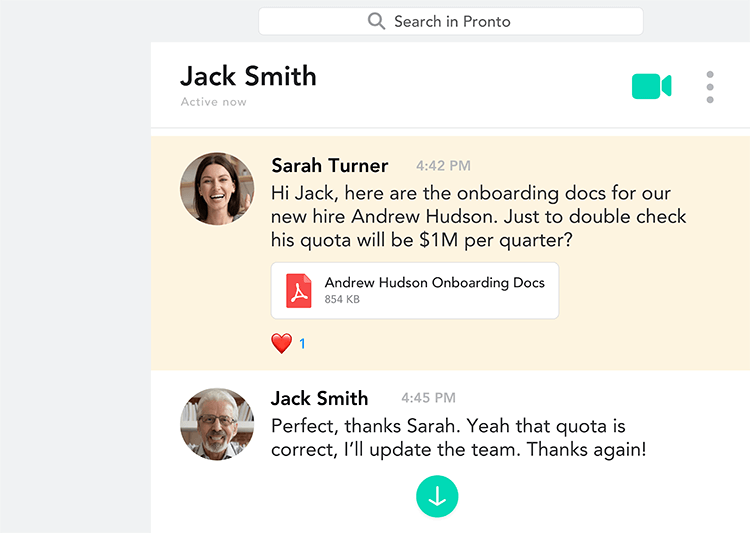 You don't have to guess all the details. Now you can go back to old conversations and get the right details and the information you need.
Try Pronto for Free
Experience the power of Pronto and see the kind of engagement and connection your team is truly capable of!