Pronto is an all-in-one communication platform that connects your entire class via chat and video— providing students with an instant lifeline to help, and giving teachers an easier way to send out class information and keep students engaged.
During this unprecedented time, when students feel isolated and collaboration is challenging, Pronto builds community by connecting students to each other and their teachers.
Click below to gain free access to Pronto for your class(es).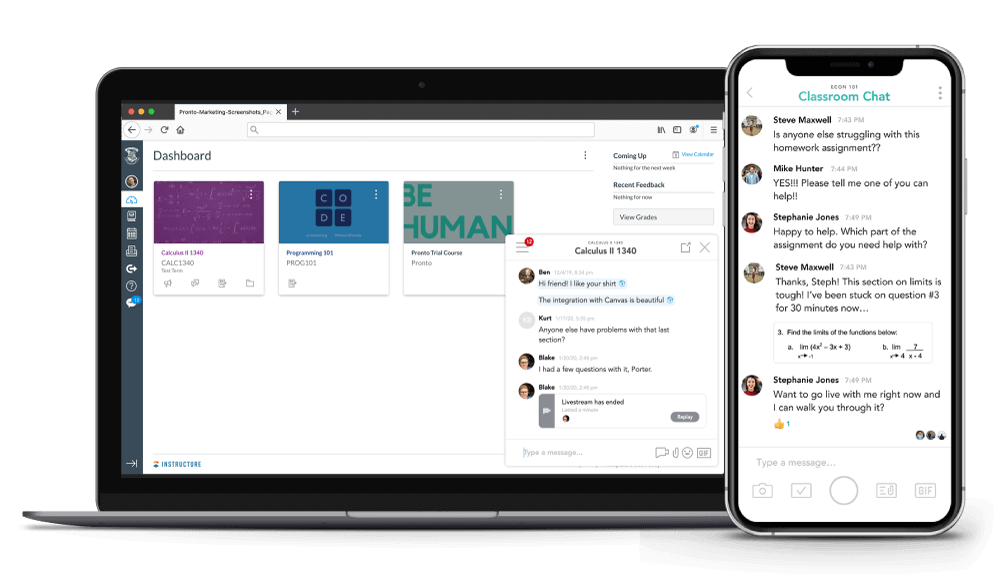 Request Free for Teacher Account
Please complete this form if you'd like Pronto access for your course(s).