Meetings
Take your meetings virtual so that everyone can join from wherever they are.
GET A FREE TRIAL
Take Meetings Remote / Enhance Connection and Community
Your community is just as important when your team members are virtual as it is when you're together in person. Communicate and collaborate with one another from anywhere and improve the sense of connection.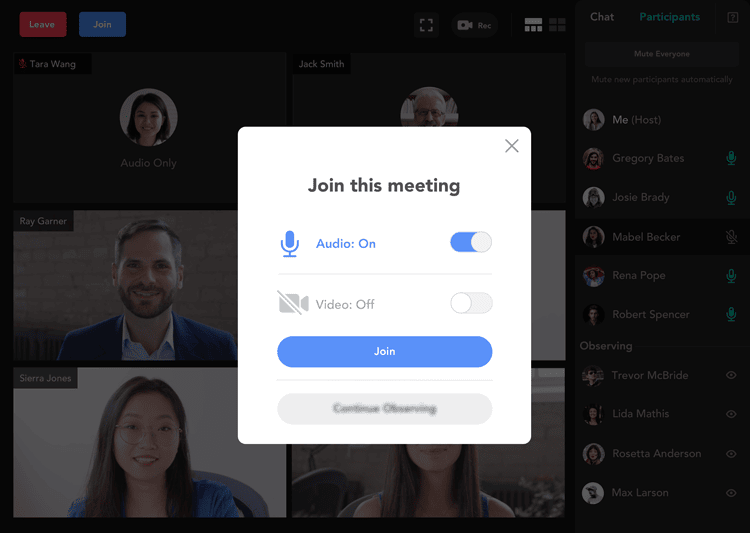 Join Via Video or Audio-Only
Participants can choose whether to connect via video, or audio-only. You can have up to 20 meeting participants with real-time streaming video.
If you need to bring a wider group together for your meetings, you can have up to 400 people to observe everything taking place in the meeting at the same time.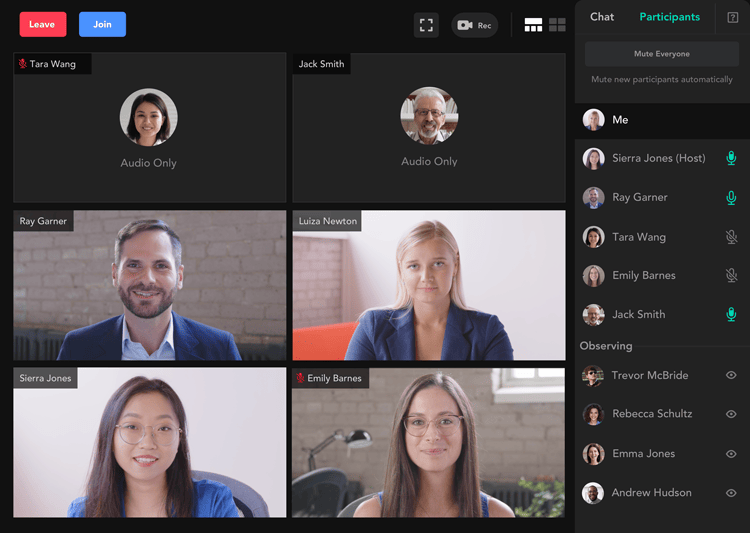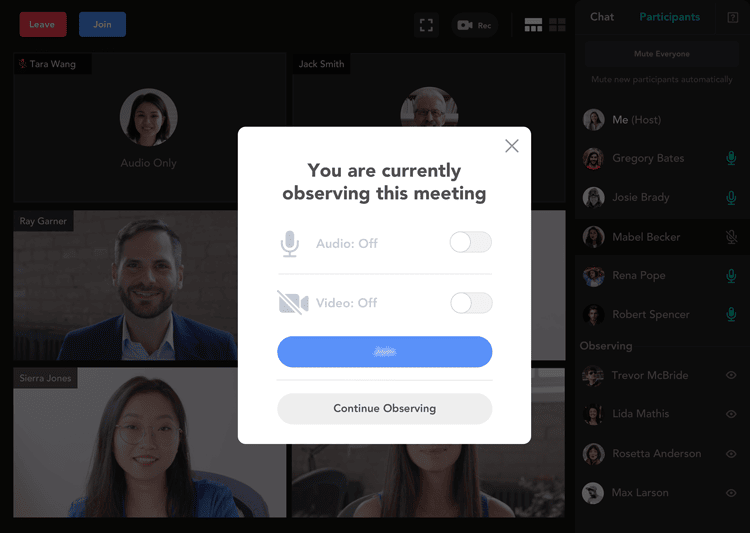 Meetings are built right inside of Pronto, so you never leave the flow of chats, announcements, or direct messages that are happening along the way. Once a meeting is concluded, it's stored for future use and the chat stream keeps ongoing.
Try Pronto for Free
See it in action as you experience firsthand how you can connect and engage the members of your team as never before.